The boots you're going to want on sale for their value for money
The second Bryan sales are to complete our wardrobe thinking about the next seasons. Quality shoes at a lower price than ever and that you should take advantage of.
We help you to make the most of the
second winter sales.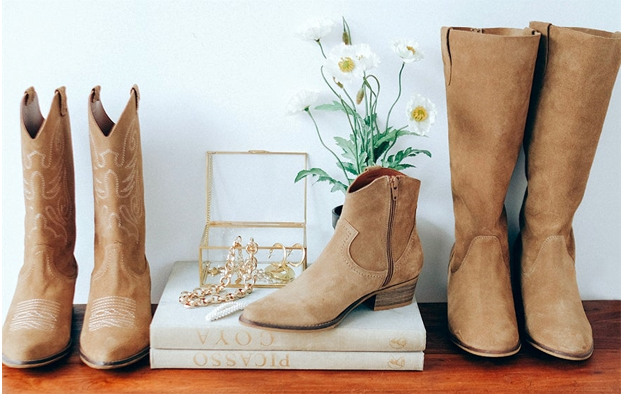 Women's shoes that you can take advantage of in Spring
These are the
women's shoes
that you need for the next season and that you can buy now with up to
-40% discount.
Aim well!
Dresses are the key garment for spring and this year they are worn with
boots
.
The
boot or ankle boot
is the great ally of the dress for those first rays of sunshine. If you're more into following the trend of the moment,
Jandra
is your
cowboy boot
,
from 69,90€
!
The
cowboy style
has been with us for several seasons now and promises to be around for a long time to come - check out the entire
cowboy collection
and choose your favourites!
The
cowboy style
is still a favourite because of its versatility and because it will never go out of fashion.
Whether
flat or with heels
,
women's country boots
are a must-have and if you don't have them yet, now is the time to get your hands on some during the
second sales.
You can find handmade 100% leather women's boots from 60€!
Cowboy and country style, also in ankle boots!
Many of us are fans of this type of shoe, and it is so easy to wear with both dresses and trousers that we would wear them all year round.
In
suede or vintage leather
. Find your style in the
Bryan sale
from
€63.95
and show off your legs for the next few months.
Trends at the lowest price
When a shoe style is so successful one year, it will be around for at least 3 more seasons.
We tell you the trends that are here to stay and that you can get in the
second winter sales.
It's time to get
fashionable shoes
that you can continue to wear next winter.
Chunky style
Every year it returns and becomes the shoe of our day to day no matter what style we have.
This type of
women's shoe
fits in each of us. It allows us to combine it with our simplest looks or with other more daring ones.


Ankle boots and loafers
with a platform are all you are going to need this year and next year. Take advantage of the
second sales
to get the most
fashionable footwear
. In
Bryan
we have the best value for money in this style.
Find out all about the chunky phenomenon from €67.97.
Go Retro
We have good news, if this winter the 90's reigned supreme, in spring they will be even more present in the way we dress and in our shoes.
If this winter you've already got your hands on this type of
women's footwear,
you're in luck! Keep wearing them for the next few months.
If not, you are even luckier because now you can get them with up to
-40% discount.
Discover the entire winter collection reduced up to -40% OFF and get your size before they are sold out. They will soon return to their original price.